Welcome everybody to the showcase of the custom gear system.
We offer you a few standard setups when it comes to quick PKing, click on a button and bam you can PK.
Ofcourse some of you prefer a more customized setup, that's why we created the custom gear system.
It consists of an interface where you have 6 gear slots, 3 of them can be used by all members and 6 if you are Premium account holder.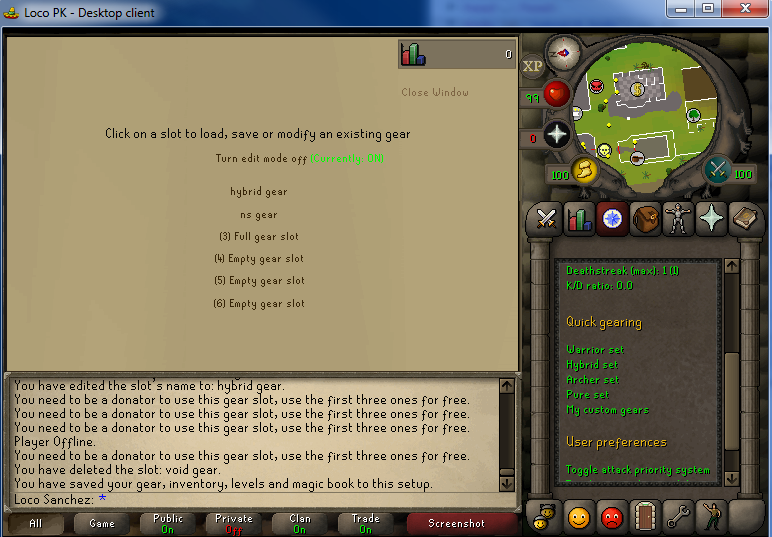 The actual system
These slots save your equipment, inventory, player levels and magic book next to that it also can load your rare items.
Imagine you have a rare item in your bank and are too lazy to take it out but you do have it saved in your gear slot, you just click on the button and it does it for you.
The custom gear interface
Upon clicking on an empty gear slot it asks you whether you want to save your gear, after you have done that you can load your gear by clicking on it again.
There is also the ability to overwrite or edit your slot, you do that by clicking on edit mode.
As you can see in the picture above, the simplicity speaks for itself.
Do you want to have an unique name bound to your gear slot, then simply turn on edit mode, click on your slot and choose what you want to do.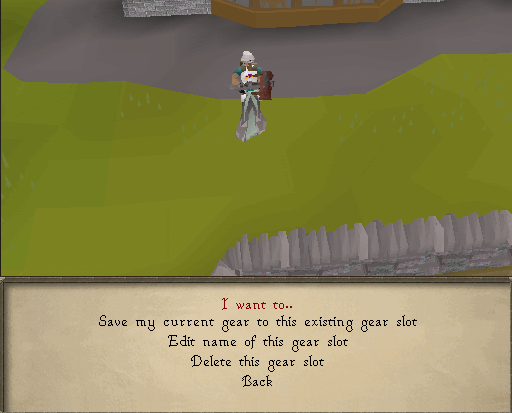 This was another brief showcase, the next showcase will be about Bounty Hunter & the PK Point system.
Stay tuned!