Dragon thrownaxes are here! They work exactly like Runescape and are very fun to PK with.
Special attack
The dragon thrownaxe has a special attack, which uses 25% of the players special attack energy and improves accuracy by 25% along with guaranteeing that the player will attack on the next game tick. The special attack could be used to attack several times in quick succession with improved accuracy. However, Unlike the granite maul's special attack, it would not be possible to use all of these special attack hits at once.
How to obtain dragon thrownaxes?
These dragon thrownaxes can be obtained by EP drops but are also dropped by magic axes which are located deep in the wilderness at lvl. 55.
You can also buy them in the Sponsor Raid store for 25 points each.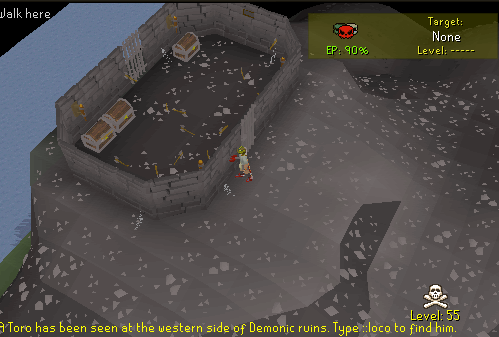 EP Drops
Upon rare EP drops there will be global message on what the player received, there also was a slight buff for a bigger chance on rare drops.
Mysterious emblem rewards upon returning it to the Bounty Hunter store have been buffed.
You receive the Mysterious Emblems through EP drops (upon target kills) and unlike Runescape aren't upgradeable.
Tier 5 emblem: 2M coin reward and 200 pk points.
Tier 6 emblem: 3M coin reward and 300 pk points.
Tier 7 emblem: 5M coin reward and 500 pk points.
Tier 8 emblem: 10M coin reward and 1.000 pk points.
Tier 9 emblem: 15M coin reward and 1.500 pk points.
Tier 10 emblem: 20M coin reward and 2.000 pk points.
Miscelanneous updates:
Added gfx to the dragon sword special.
You have to click ctrl+shift to zoom in and out your screen, the zoom function is also much smoother now and increases by smaller steps.
Patched the toxic blowpipe weapon interface to the correct one.