Battle mage drops a kodai wand now with a percentage of 0.5%, this is the only way you can obtain Kodai wands now.
Many shops have been redone especially Weapon, Armour and PK Store.
Most prices have been decreased, you can also not sell items to the PK store anymore if the price is below 5K PK points.
Added the normal spirit shield, armadyl helmet and bandos boots plus all imbued god rings to the Armour store.
Gamble / Dice zone has been re-located to the building north of the duel arena spot.
Kills made at level 40+ wilderness now multiply your PK Points and Coins loot by x2.5.
Added 3 Hellhounds in between Ardougne lever and Resource Arena, they drop Dragon boots, Abyssal whips, 2M coins & a crystal key upon a rare drop. Their constant drops are 50K coins, the rate for a rare drop is ~25 kills.
Added Occult necklace and Seers Ring (i) to the Battle Mages in the Mage Arena also buffed the drops by 35%, it drops a rare drop every ~20 kills now.
Added Dragon axe drop to the Magic Axes and buffed the drops by 35%, it drops a rare drop every ~20 kills now.
Unfreeze distance is now 12 for when your opponent walks away, it first was 13.
Magic axe and Poison spider respawn timers have been increased to 1 minute.
Teleport block immunity timer has been decreased from 30 to 15 seconds.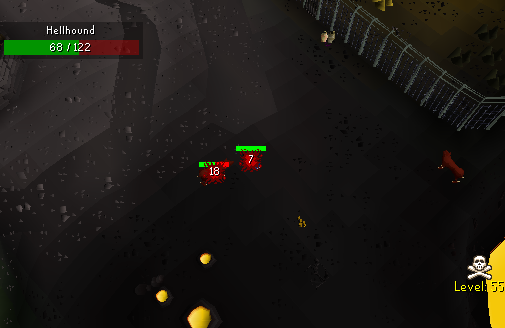 Two new donator ranks have been added which can be achieved at 15K & 20K total sponsor points mark
Ultra: 150K+ Points
Ultimate: 200K+ Points
Added all ancient teleport tabs for 2.000 gp in the Supplies store, upon using this tab in PvP it will keep you in this world along with all other 'paid' teleports.
Heatmap has officially been removed and can no longer be used, any suggestion for donator is appreciated in the suggestions section.
The freeze bar has been redone to mimic RuneLoader clients freeze bar.
::mb & ::alever teleport now teleports you to the ardougne lever spot, you cannot directly teleport to mage bank anymore.
Solved a bug with attacking people from a safe zone in PvP.
You can now see your total sponsor points in your profile tab, click the blue diamond button in your journal tab to view your profile tab.
::shops teleports you to the shop area now, ::sdi for master+ donators have been added, ::castle has been removed due to luring new players, ::home teleports you to the 'home' button on the spellbooks.
Top Posters
Discord channel
22534

Total Posts

5207

Total Members
The Pill Newest Member

480

Most Online
119 users are online (in the past 15 minutes)
17 members, 100 guests, 2 anonymous users (See full list)
Houston, Bing, Google, Citrix, cya matepure, hexclaws, Yolah, aquarius1,
Cata, aquarius, Suicide,
Liquid Flame, Yahoo, U S D, Jrepptar, hairdoo, knaste, glklol, The Pill,
TSic